Archive for the 'Other' Category
Saturday, June 21st, 2008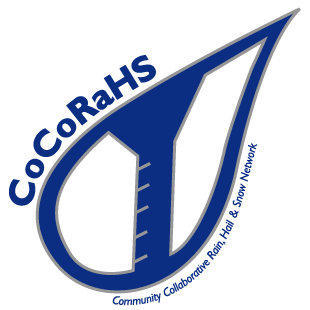 Do you like observing weather from your own backyard? If so, we need you for the Community Collaborative Rain, Hail and Snow Network…known as CoCoRaHS. You are required to purchase an official 4 inch diameter CoCoRaHS rain gauge ( $22 plus S&H)for accuracy and consistency. Data is entered via a web site and you can see your report and all the other CoCoRaHS daily reports in the county, state, and country. To learn more about this great volunteer program, go to the CoCoRaHS web page.
A CoCoRaHS training session will be held in Grundy County on:
Thursday, July 17, 6:30 p.m. – Morris, IL
Training session has been canceled. This session has been rescheduled for Oct 1, 2008 starting at 6:30 PM at the same location.


Grundy County Soil & Water Conservation District Office
3605 N. Illinois Route 47, Suite B
Morris, IL
To register, call the SWCD office at 815-942-0359, ext 3. Registration deadline is Friday, Sept 26.
Directions to the SWCD office can be found here.
I hope to see you there!